Catechism/Outreach News - May 28, 2023
Catechism Class for 2022-2023 ended two weeks ago.

Please sign up in the vestibule for our 2023-2024 session that will begin in August this summer.

While there is no fee for this program, the parish is buying weekly pamphlets for the students from 1st grade to 8th.
We definitely do not want to buy these publications for non existing students, so please sign up by July so we order the right number of lesson plans.
The Out Reach program
Special thanks to Lucian and Daniel for spearheading the Outreach program this past year.
Last year they wrote a time line for much of the Old Testament with some commentary.
As a group the Outreach members wrote scripts for the story of Job, Joseph, and David, using quotes from the Bible.
This will be presented to the parish in August.
We also visited the SPCA, giving them donated towels, put together supplies for the homeless and sold plants to pay for those supplies, viewed the wax statue representation of the Last Supper and the replica of the Shroud of Turin, and made a listing of quotes from the Bible attesting to the nature of God and the trinity.
The Outreach Program is for students from 9th grade on. We will return to our meetings in August after the 8:30 Mass. While it is not practical for some to attend all sessions, we do hope that we have enough who join us that we can do meaningful social work.
Catechism/Outreach News - May 21, 2023
Thank you to Lucian Haumesser and Daniel Finney for spearheading the Outreach Program this past year and to Maura Zinc, Kevin Doland, Tom Howser, and Clare Calaprice for teaching the catechism classes.


Catechism/Outreach News - April 2, 2023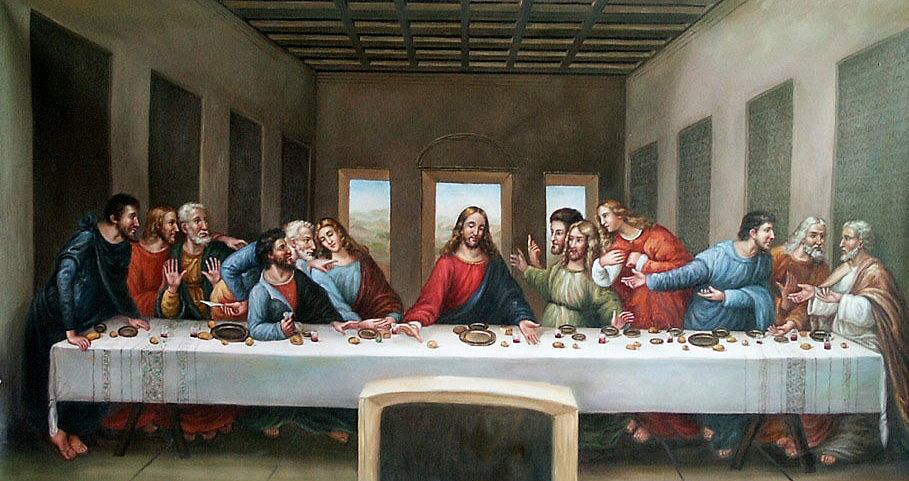 Our catechism students and Outreach members
will be going on Friday, April 14th, at 3:30
to see the life sized wax rendition of
Michelangelo's Last Supper.

I saw this sculpture at the Boardwalk when I was 16 and have vividly remembered it ever since. Usually only tour buses stop to visit it. So many people don't even know it is here in Santa Cruz. What a great way to celebrate Easter. We will follow this with an ice cream cone for the students and Outreach members at the nearby Marianne's on Ocean street. A great Easter treat!

We canceled our visit to the SPCA because they wanted $60 and only about 4 families responded. We will still deliver all the blankets so many of you donated to that cause. Thank you for your support.

God bless us all. -Judie
---
The story of Job and Joseph
In the next few weeks the catechism students 1st to 4th grade, 5th to 8th grade, and High School youths and beyond from the Outreach Program will rehearse the story of Job and Joseph. The presentation will be performed according to the Old Testament timeline skilfully detailed by Lucian and Daniel.
Hopefully, we will have this event ready for the parish to enjoy by May.
Also in the plans:
- We will be making homemade valentines for the Wounded Warriers who have sacrificed so much for our country.
- We are considering a return visit to the SPCA IF enough towels and blankets are donated.
We can't show up empty handed!
Any one who would like to be a part of our program is welcome to join us.
We meet after the 8:30 Sunday Mass.
Catechism/Outreach News - November 6, 2022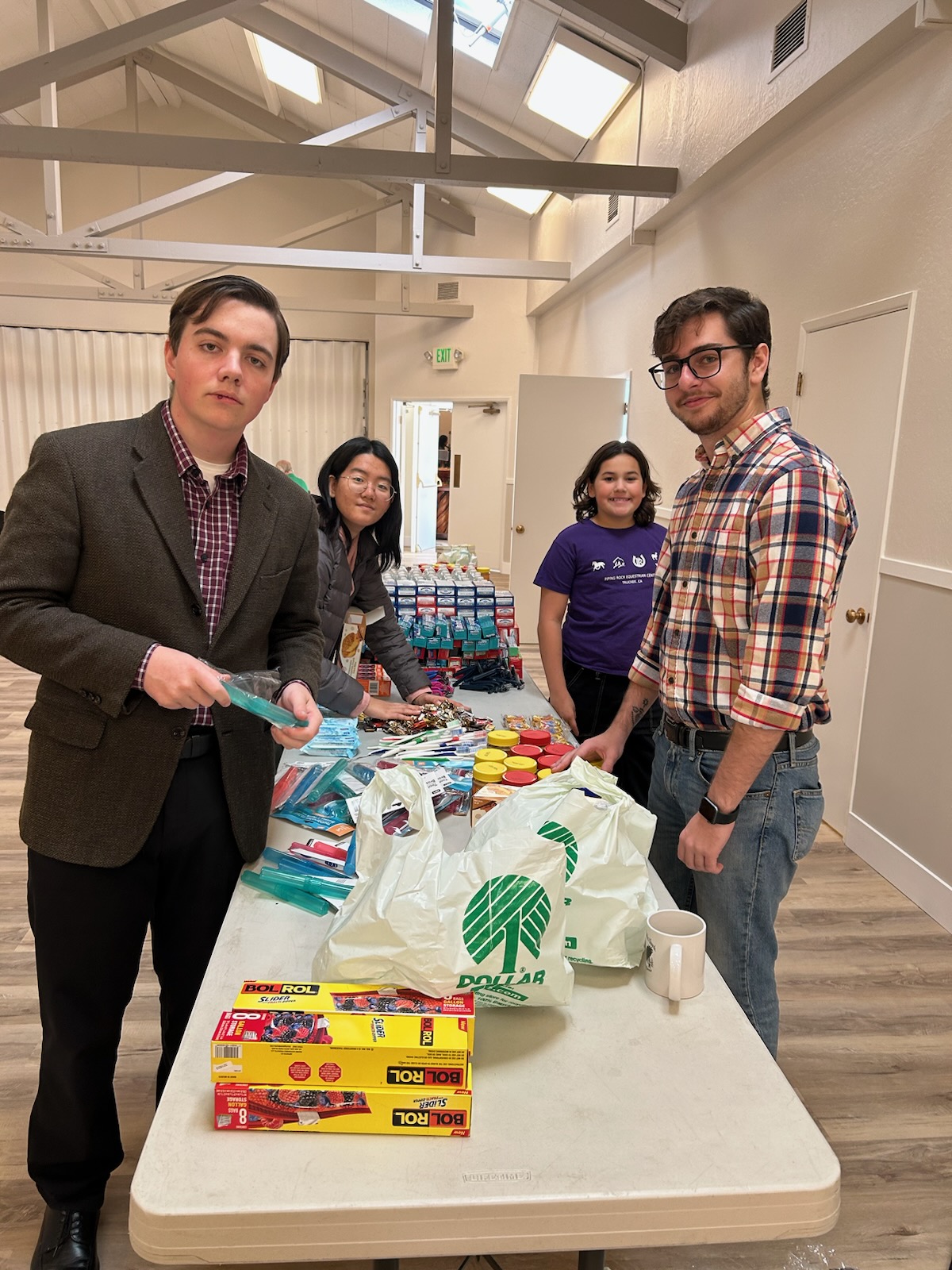 Social outreach students organize the supplies they purchased for those who attend the peace and justice Thursday lunch.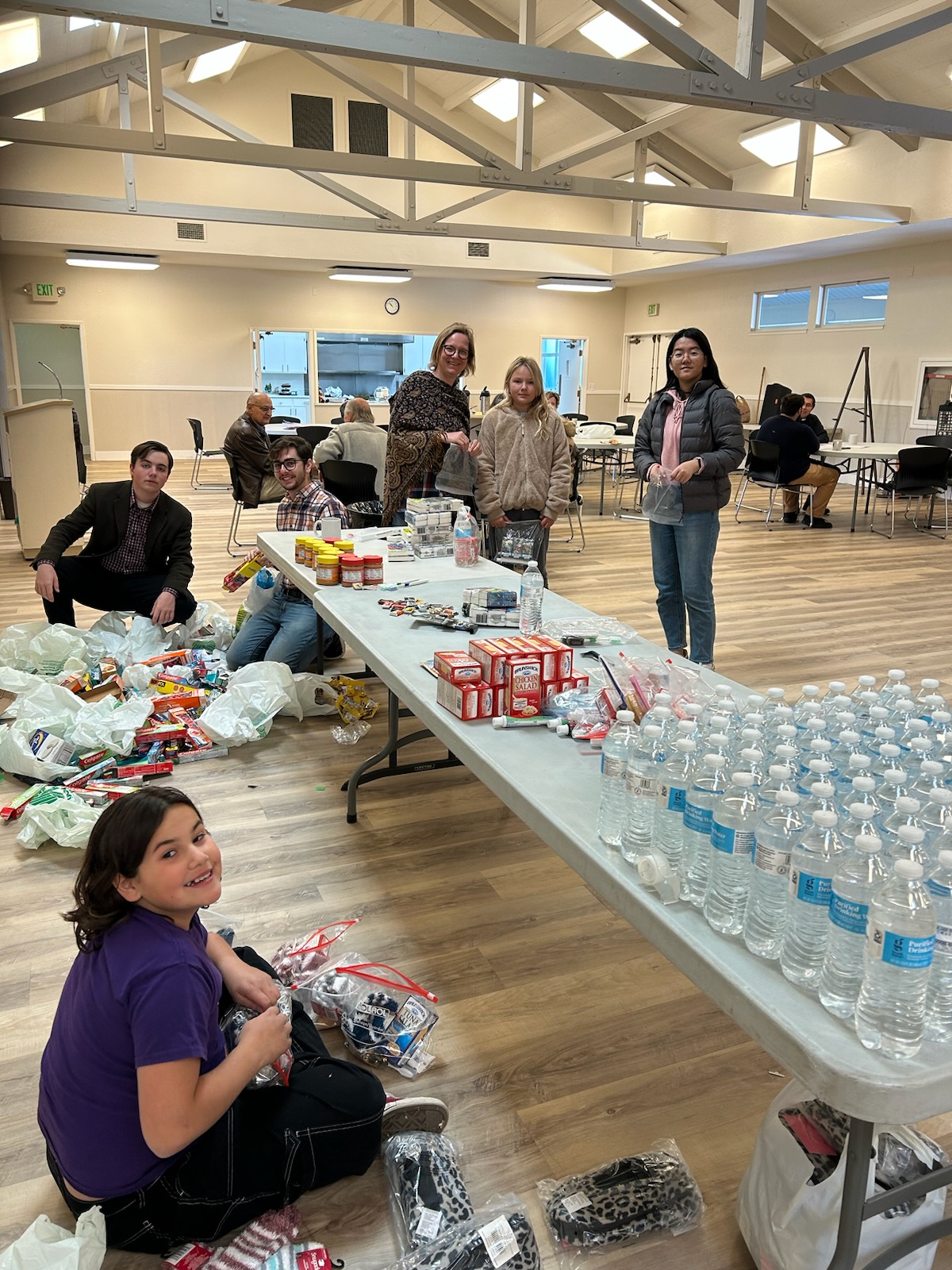 Last Sunday the Social Outreach members and the catechism students put together goodie bags for those who attend Thursday's Justice and Peace luncheon. Thanks to the generosity of a parishioner who added $300 to the $340 we had collected from the plant sale, we were able to put together 70 goodie Bags for the 70 people who attend the lunch on Thursday. Each baggie had about $ 5.70 worth of items: toothpaste, tooth brush, slippers, socks, razors, tuna or chicken salad, a jar of peanut butter, handy wipes, cupcake, chocolate candy, and water.
Altar Society News - May 21, 2023
Thank you to all for your generous support in making the Altar Society's membership drive a success.
Help for the Home Bound
Some parishioners are not able to attend Mass because they need transportation to Church.
Do you need a ride to Church?
Are you able to provide a ride for someone else?
If enough people respond perhaps we could put together a directory so the person offering a ride lives in the neighborhood of the one who needs to be picked up.
Call or email Judie 336-1516 <j.kolbmann at sbcglobal.net>
( in order to prevent SPAM to the above email address, replace the " at " with "@")
Eucharistic Ministers
We are also looking for Eucharist ministers who would be available to bring the Eucharist to homebound parishioners to their homes on sunday mornings. Training will be available.
Contact Tom Howser
Parish Hall renovation